Philippine American War Plaque Ceremonies
Unveiling of Plaque, February 4, 2002
The corrective bronze plaque was installed at a special ceremony at 3:30 pm on Monday, February 4, 2002, in the Minnesota State Capitol Rotunda.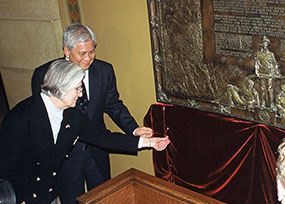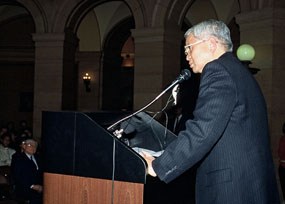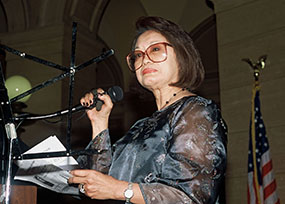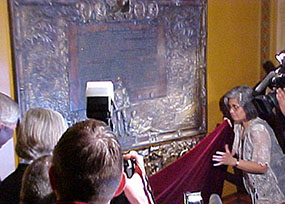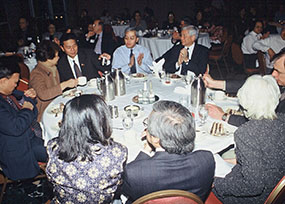 Philippine Independence Day Ceremony, June 8, 2002
The Twin Cities Filipino community also held a ceremony in the Capitol Rotunda on June 8, 2002, as part of its annual Philippine Independence Day celebration. In the June event, important speeches were given by Dr. Michael Cullinane from the University of Wisconsin and Dr. Jorge Emmanuel, director of the Environmental & Engineering Research Group in San Francisco.

Presentation of Professor Michael Cullinane

Presentation of Dr. Jorge Emmanuel
Photos by Paul Bloom and Ken Meter, PSGM.
Back to the main page of the Philippine Study Group of Minnesota